After residing in the same home for an extended period, you may feel the urge to change things. However, if you are planning on a total remodel or new construction, working with a company with experience with projects similar to yours in Oak Park is crucial. But how can you tell if a contractor possesses the qualifications necessary to take on your project? Design and Build Company Oak Park. Here are some key traits: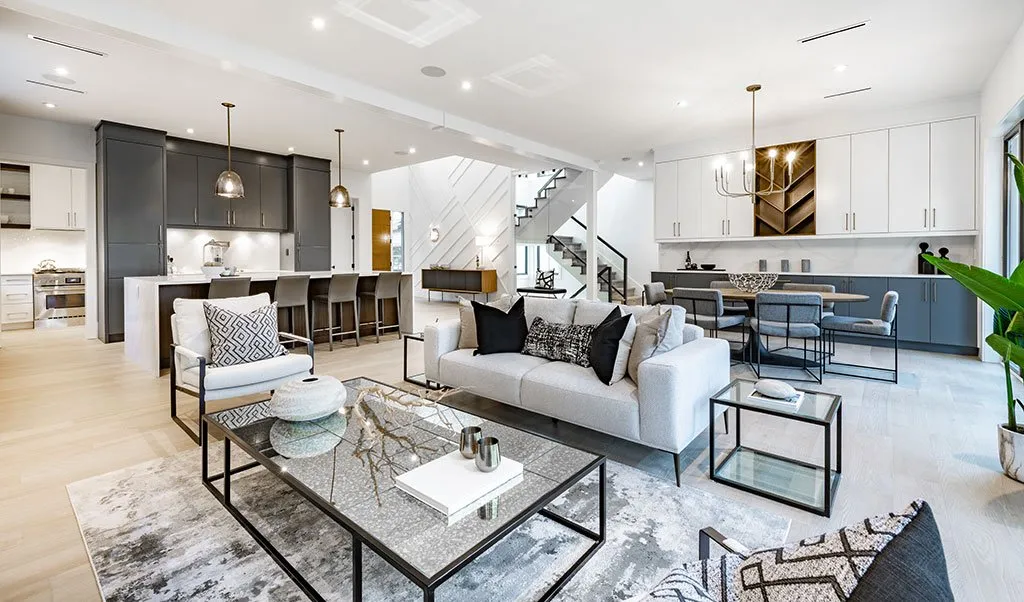 Complete remodeling experience:
Avoid amateurs- only consider complete remodeling companies with experience with projects from start to finish, including demolition and final details.
New construction experience:
If you have no prior experience, you should work with a contractor with new construction experience. This way, they can help with everything from finding the perfect location to getting the correct permits.
A good reputation:
Thoroughly read online reviews and speak with those who have had experiences with the contractor you are thinking about. By doing this, you can be confident that they maintain a good reputation in Oak Park.
Qualifications:
Always look into a contractor's prior job history and ensure they are accredited before allowing them free rein on your home.
If you're in the market for a design and build firm, look no further than Pure Builders! We specialize in both complete projects and new construction. Plus, we guarantee to provide all of our clients with outstanding service from start to finish.
Design and Build Firm Oak Park
At our design and build firm, we provide clients with excellent service, competitive pricing, and experience. We also offer new construction for those who want to start from scratch. Our team is skilled and motivated to work diligently to turn your vision into reality. We understand that every project is different, so we offer custom solutions for each client.
With years of experience in the industry, we have committed to becoming one of the most excellent design and build firms. With an ever-growing list of contented customers, trust us when we say that you won't be disappointed with our workmanship! Looking for a reliable company, look no further than Pure Builders.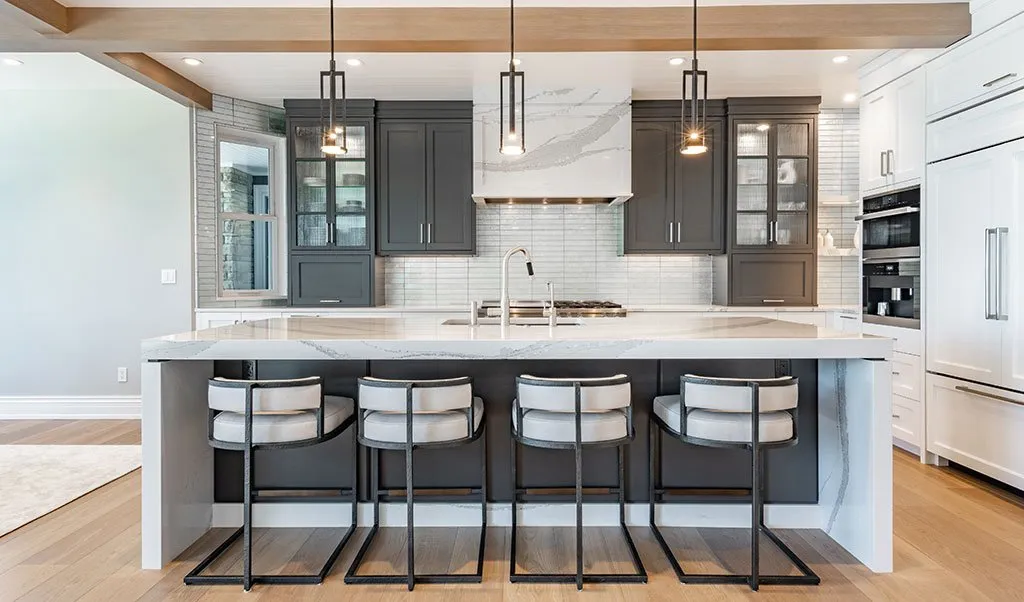 General Contractor Oak Park
At Pure Builders, we believe that homeowners deserve to work with a company that is honest and transparent. We have been servicing the Oak Park area for years and pride ourselves on being a complete remodeling and new construction company. Our team of experts will work with you every step of the way to ensure that your project is completed to your satisfaction
Above all else, we value honesty and transparency as your local trusted general contractor. We understand that starting a home improvement project can be difficult. With so many challenges involved, we promise our clients that they won't have to go through it alone–we'll be with them every step of the way. Our team will work closely with you from start to finish to make sure your project is done exactly how you want it. Contact us today for more information on what services we offer!
Is It Time To Design and Build Your Oak Park Home?
If you're thinking about designing and building your home in Oak Park, Pure Builders Inc. is the design and build company you can trust to get the job done right. We specialize in complete home building from start to finish. Whether you're looking for a spacious kitchen, bath, or any other room in your house, we'll work with you to create a space that's not only beautiful but also functional and unique to your individual needs. We believe that every home should be a reflection of its owners, and our goal is to help you bring your vision to life. Contact us today to schedule a free consultation. We'll sit down with you to discuss your project in detail and provide you with a custom quote. Pure Builders Inc. is your one-stop shop for all your home design and building needs. Let us help you make your dream home a reality.
Elevate the Style of Your Outdoor Living Spaces
Whether you have a small porch or a large backyard, your outdoor living spaces are an extension of your home. Pure Builders Inc. Design and Build Company can help you design, build and elevate the style of your outdoor living spaces with our expert design and build services. We can create custom features that suit your style and needs, from pergolas and gazebos to outdoor kitchens and fireplaces. We also offer a wide range of landscaping services, from planting trees and shrubs to installing irrigation systems. With our help, you can transform your outdoor living spaces into a tranquil oasis or a stylish entertainment space. Contact Pure Builders Inc. today to get started on elevating the style of your outdoor living spaces!
Why Pure Builders Inc. Design and Build Company Oak Park?
Pure Builders Inc. is a design and build company in Oak Park that creates beautiful, functional outdoor and indoor living spaces. At Pure Builders Inc., we take pride in our work, which shows our finished product quality. We use high-quality materials and construction methods, and they pay attention to the smallest details. As a result, our clients end up with indoor and outdoor living spaces that are stylish and built to last. At Pure Builders Inc., we have a team of experienced designers who will work with you to create the perfect outdoor living space for your needs and preferences. We will consider your budget, space size, and lifestyle when designing your new space. Contact Pure Builders Inc. today to learn more about how they can help you elevate the style of your living space.
How Do You Get Started on Design And Build Company Oak Park?
Please contact us to schedule a consultation so we can better understand your office design vision and budget. We want to make sure that everything from the custom design plan fits both your needs and financial restrictions. After the design process is completed, our builders will commence construction on your new office space. We are here for you from start to finish, guaranteeing that the final product will perfectly meet your needs. If you need a design and build company in Oak Park, get in touch with us now so we can begin working on your project together. We would love to collaborate with you!