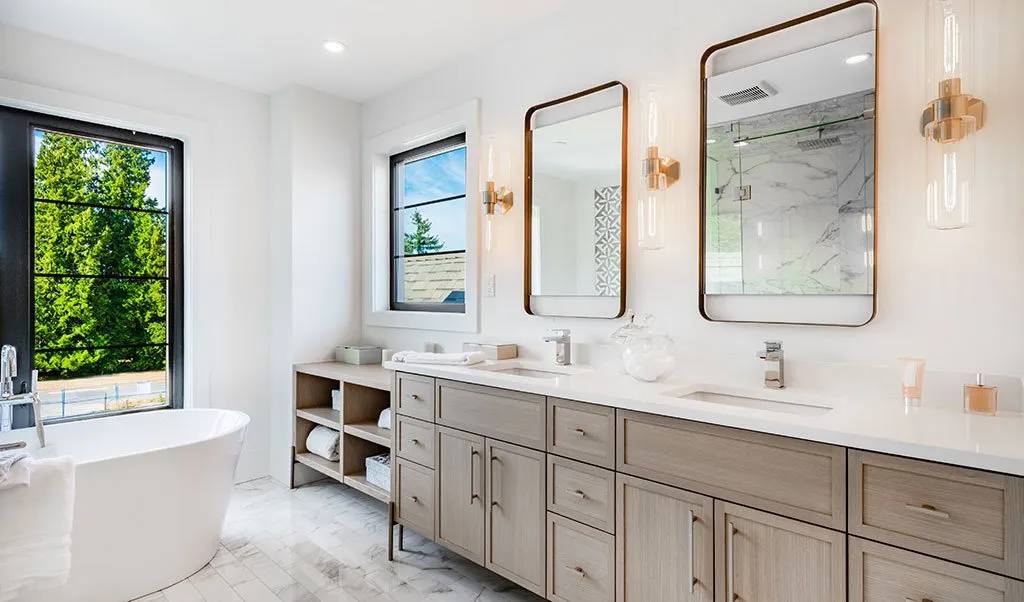 Any remodel is invigorating, but it's especially gratifying when you know the outcome will be great. As with kitchen renovation, bathroom makeovers can be one of the most exciting projects because we often use this room. We refreshingly spend quality time in these particular rooms and love optimistically prolonging them. With that said, a Bathroom Remodeling Newbury Park project is the best choice if you want to upgrade your relaxation.
A good bathroom encourages you to take care of yourself. It's a place where you can relax with a scrub or warm bath, get a soothing massage, and binge-watch your favorite series. Your options are limitless. We'll help you create the perfect bathroom for all your needs.
We have more than 20 years of experience as builders and specialize in bathroom remodeling. Our highly skilled and experienced team takes great care to ensure that every detail is perfect. Your bathroom will be immaculate when we are finished with it.
Bathroom Remodeling Contractor Newbury Park
We are always looking for ways to improve and innovate, and we have the licenses and insurance to do so. We make sure to follow all building codes and regulations set by the city so that there are no mistakes or errors in your bathroom remodeling project.
Our bathroom designers and builders are here to help turn your vision into reality. Together, we will take your ideas and refine them until they are perfect. We want to help you create the bathroom of your dreams – one that is both stylish and functional.
After you consult with our authorized specialists, we can help you jumpstart your project. We would source the highest quality materials and appliances for you, including lights, bathtubs, vanities, fixtures, and tiles – to list a few examples.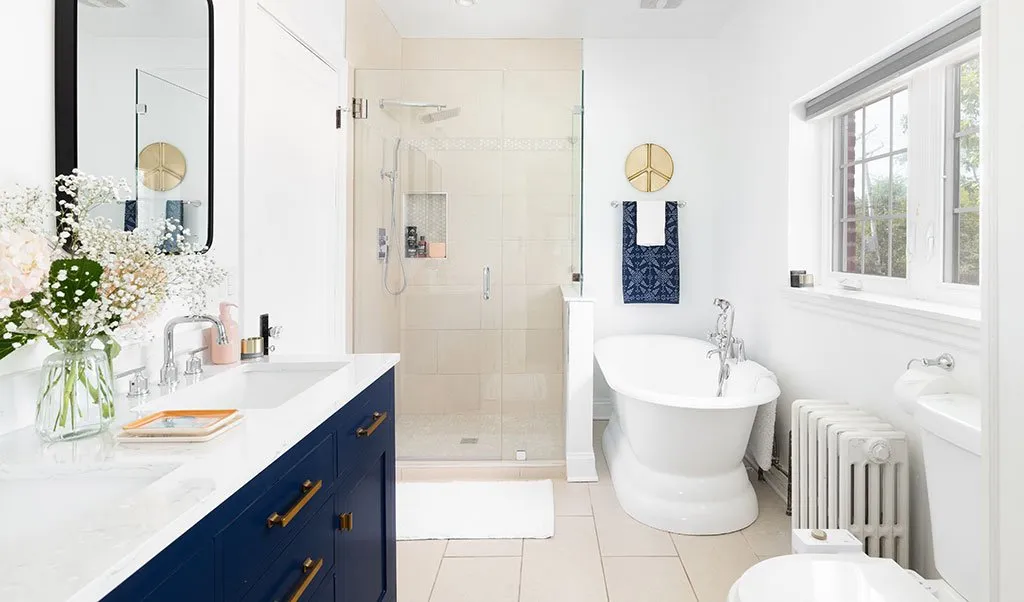 General Contractor Newbury Park
Our bathroom remodeling contractors are experienced, and they know how to pick the most budget-friendly materials. So not only will you get your dream bathroom, but you'll save money in the process.
We will transform your bathroom into everything you've ever wanted and more. If you think your bathroom needs a makeover, then you're correct – it deserves a professional one. And we are here to make that happen for you.
Pure Builders always aim to provide the best possible service in remodeling and construction. Our portfolio of past projects and testimonials reflect the creativity and quality of our workmanship. Get your free estimate today!
Our general contractors in Newbury Park are excited to start your bathroom remodeling project. Please share your ideas, concerns, and needs with us today to provide you with the best possible experience.
Bathroom Remodeling Company Newbury Park
At Pure Builders, we specialize in custom-designing bathrooms to match each customer's personality and style. We are a well-known and trusted name in bathroom remodeling located within Newbury Park. This prosperous community in Ventura County generally lies within Thousand Oaks. With over 20 years of experience, our business offers an all-encompassing design and build process from start to finish.
Get in touch with us today if you could improve from:
We have experienced designers who help will you choose suitable options based on your style, needs, and wants. This way, you won't have to struggle with making decisions yourself.
We're not an average company; we're nationally recognized and have received awards from different organizations.
We provide an all-inclusive and effective process that includes materials, permits, design, warranty, installation, and a dedicated construction crew. With us as your partners, you can be confident that everything will go according to plan from start to finish.
If we're not done with your remodel in the time frame established in our preliminary estimate, you receive $100 for every day we're late.
We only use the highest quality materials from trusted brands and suppliers in our industry.
What We Do Best
Here at Pure Builders, we only use in-house construction teams. Every Newbury Park customer has a team of experienced builders employed by our company and dedicated to their projects. These bathroom remodeling contractors know the challenges and intricacies of renovating this particular area in your home!
We firmly believe that transparency with our pricing is essential, so any unexpected costs never catch you off guard. We want to make your home improvement experience as seamless and enjoyable as possible, which is why we take measures to keep homes clean and tidy while work is being done. Our friendly contractors are always available to answer any questions you may have throughout the process.
You can expect a hassle-free experience with our team of skilled contractors. We'll provide you with clear communication and beautiful results. You will also receive a packet of maintenance, care, and warranty instructions at the end of the project. However, if you need any help, we're just a phone call away.
Our Bathroom Remodeling in Newbury Park Process
Our unique five-step process, which starts with an initial consultation with a Design Coordinator, differentiates Pure Builders from other bathroom remodeling companies in Newbury Park. You will then complete a detailed questionnaire so our design team can start planning your custom bathroom according to your specifications.
Next, we'll have a consultation to go over the details of your project, including style choices, budget restrictions, and any preferences you might have. Then our designer will come to your house to get a feel for the space and what can be done based on its size and shape. They'll also bring a mobile showroom with samples of materials and furniture so you can see all the options available.
With our specialized team, we can create a design and product list for your bathroom renovation project. We will also set a date to begin construction so that you know when your bathroom transformation will start.
Comparing Our Bathroom Remodeling Newbury Park Services to Other Contractors
Because renovating a bathroom entails many choices, it often becomes overwhelming for homeowners in Newbury Park. But with our team of experts, we can help make the experience more positive by taking care of everything from start to finish– guaranteeing that no detail is left untouched.
You're guaranteed a professional custom in-home design when you choose us, and the contract price includes everything. Unlike other contractors, we provide project management, storage services, assembly assistance, warranties & debris removal. Our highly trained employees are licensed, insured, and bonded to execute your perfect vision with perfectionism.
Let Pure Builders Handle Your Bathroom Remodeling Services in Newbury Park
At Pure Builders, we understand that making decisions during a project can be challenging. When you choose us for your bathroom renovation in Newbury Park, you can rest assured that our team will be with you every step of the way. From design to execution, we aim to make the entire process as seamless and stress-free as possible. We consider your style when choosing the fixtures, furnishings, materials, and colors for your bathroom so that it's completely custom-designed to meet your needs. Plus, we work quickly and guarantee high-quality materials and craftsmanship.
Reach out to us today to start planning your bathroom renovation in Newbury Park! We look forward to hearing from you.