Not having enough space can weigh you down – both figuratively and physically. Adding an extra living area to your home is a game-changer. From beginning to end, the Garage Conversion Los Angeles needs a qualified contractor like us at Pure Builders Inc. We provide full support for anyone going through a garage conversion in Los Angeles, which has made us one of the top leaders in this market.
Garage Conversion Company Los Angeles
Before we get started, we need to agree on the design. To better understand your preferences, we'll ask you some questions. What do you plan on using the garage space for? Would you like to create an extra dining room or entertainment room? Your answer will help shape the project. Before we can start any construction, we need to have a layout. Pure Builders Inc. is a garage conversion company with years of experience.
We need to install numerous electrical outlets to have a fully functional space. This way, future devices, and phone points can be used in the garage conversion. Our team pays attention to the specific details of your individual space when creating plumbing and electric jobs. Sometimes additional help is needed, which is why our experienced electricians come to your place with the proper equipment. They follow professional rules while they work on electrification and plumbing inside the garage, so you don't have anything to worry about.
Garage Conversion Los Angeles
A comfy and warm garage doesn't sound possible, but with the proper heating arrangement, like underfloor heating or extra radiators, it is! Not to mention, your newly winterized garage will save you money in the long run. So why not turn your grungy old storage space into a multifunctional living room?
At Pure Builders Inc., we always adhere to the rules and regulations regarding installing fans. We understand the required space specifications to provide our customers with a top-quality product that will completely transform their rooms. For example, if you have a garage that doesn't have proper ventilation, our fan solution can create a clean and airy space where you would feel comfortable spending an entire day.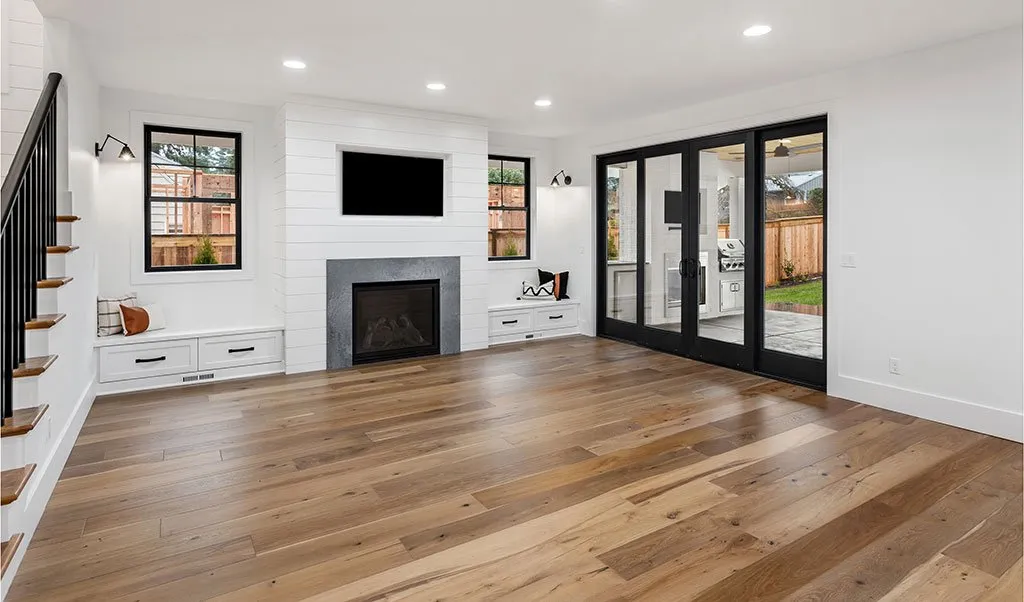 Garage Conversion Contractor Los Angeles
If you're looking to convert your garage into a space with some function, whether an extra kitchen or living room, additional storage space or something else entirely, Pure Builders Inc. can help make it happen. We understand your home's importance to you, and we only want to improve it. With our team of professionals, we can ensure your project's vision comes to life exactly as planned – and maybe even better than you could have imagined! You can increase your home's value and functionality by transforming your garage into a usable space. The right approach to a garage conversion in Los Angeles will add quality to your home.
At our first meeting, we will be clear about what you want and need so that you can budget accordingly. We consider the future purpose of space because it is the most important point. For example, if you want to make a new dining room, we would approach it differently than another type of space. At Pure Builders Inc., we always have our client's best interests at heart. We adapt to what they want and base our prices on market standards. As a leader in the Los Angeles area, we stay updated with market changes and fit our services to what suits our clients' budgets-giving them the most for what they're spending. With us, you're guaranteed expertly transformed space beyond your expectations.
General Contractor Los Angeles
After the garage is converted in Los Angeles, you'll have an entirely new room.
Consider a garage conversion if you're looking to add more living space and value to your home. With a little bit of work, you can turn your dull garage into a beautiful new:
Utility room
Living room
Bedroom
Kitchen extension
Home office
Gym or cinema
As you can see, there are so many possibilities. All you need to do is imagine what the garage could be like if you made some changes. A small transformation can work wonders – transforming a cold and irrelevant place into something with character. This new space will become an area where your lifestyle gets another dimension, where you can enjoy time with your friends and family. If you're looking to add an extra room to your home that is both interesting and practical, then a garage conversion in Los Angeles may be the perfect solution. Pure Builders Inc. can help create a livable space out of your cluttered garage, allowing you to enjoy your home more than ever. If you're looking for a garage conversion in Los Angeles, look no further! Our team can quickly and easily transform your garage into a beautiful new space that the whole family can enjoy.
Why Choose Pure Builders Inc. For Your Garage Conversion?
There are many reasons to choose Pure Builders Inc. for your garage conversion in Los Angeles. First and foremost, our team is experienced and knowledgeable regarding garage conversions. We have completed countless projects in the Los Angeles area, so we know what it takes to get the job done right. Secondly, we offer a free consultation to get an idea of what your project will entail and what it will cost. This way, there are no surprises down the road. Finally, we offer competitive pricing without sacrificing quality or service.
Our team loves answering questions and helping customers start their projects. We look forward to working with you! Contact us today to get started if you are ready to get started on your garage conversion in Los Angeles.