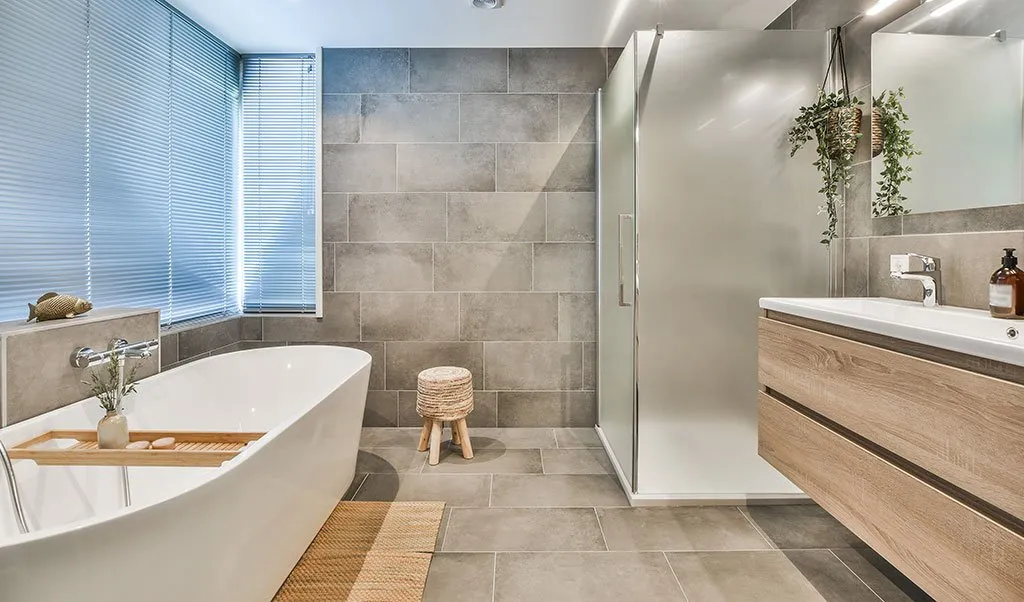 Bathroom Remodeling Company Sherman Oaks
Studies reveal that, on average, a person spends 60 minutes per week on the toilet. So why not make every minute a blessing every time you walk in your bathroom? Now, with Bathroom Remodeling Sherman Oaks, your oasis is at your fingertips.
However, you should hire a contractor that invests time in doing proper construction drawings. Basically, the drawings show every technical detail of your construction site. For this reason, they need to be accurate and complete.
But, once you team up with our experts, you can forget about any worries.
From getting permits and handling blueprints, we'll offer you a stress-free experience. Plus, you can call our contractor anytime you want. Now, your questions will always have an answer!
Moreover, we are a fully insured and licensed team. So, working according to the latest safety regulations is a daily part of our lives.
Plus, we take pride in being considered one of the most reliable companies in this field. And we're not just bragging!
Upon request, we can provide you with referrals. This way, you'll see our projects and why our happy customers are so satisfied with our work.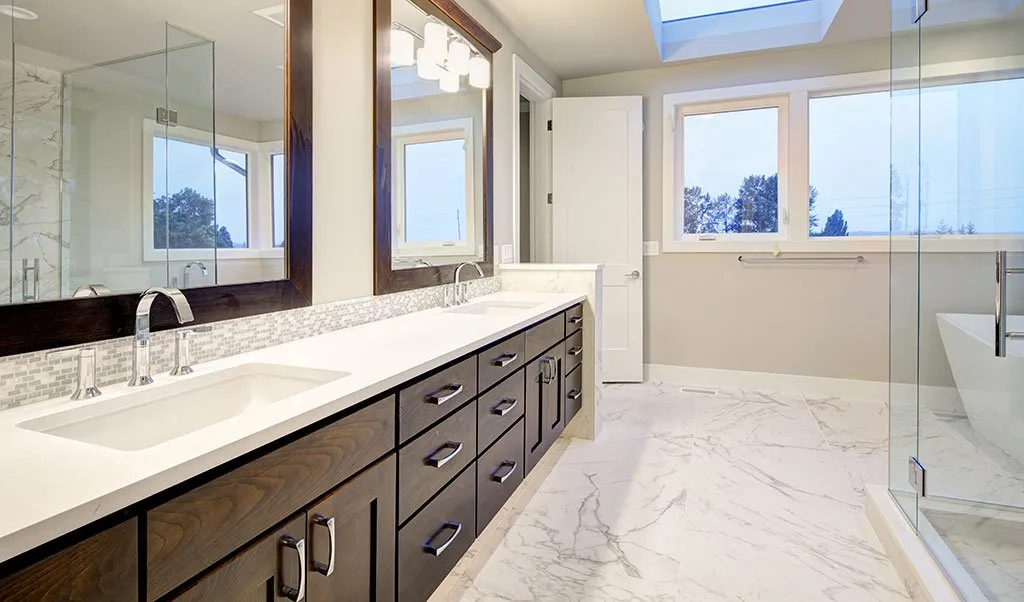 Bathroom Remodeling Contractor Sherman Oaks
Once we start working on your bathroom, you can't help but be excited. After all, now it's completely possible for all your wildest ideas to turn into reality.
Have you ever wished for a big bathroom with plenty of natural light? We can offer you exactly that. And we can guarantee that your mornings will feel a lot better from now on.
Or maybe you've always wanted new and beautiful bathroom vanities. Our in-house team of architects and designers will give you the best solutions, especially tailored to your needs.
Your bathroom will look decluttered and fresh – the perfect way to treat yourself after a hard day .
Plus, once you get your new, stunning bathroom, having time to yourself will get a new meaning. Just imagine a classy, vivid design that will make you feel like you have your own private SPA.
After all, your satisfaction is our priority. And once we start working, we won't stop until you are fully happy with the final results.
General Contractor Sherman Oaks
So, renovating your bathroom will give you great advantages besides boosting your well-being.
Firstly, you increase the safety of your house. No such things as leaking pipes, mold, mildew, or clogs should be postponed. The sooner you take care of them, the better.
Secondly, bathroom remodeling will work great even in the long run. For example, if you want to move out, bathroom remodeling can set the final price of your house. Potential clients are more inclined to buy your house if they see you've invested in your bathroom.
Bathroom Remodeling Sherman Oaks
Contact us for an appointment. Oh, by the way, if you're worrying about the cost of a kitchen renovation, you can relax. Call us today and get a free estimate.
Our specialists from Pure Builders are ready to turn your dreams into a beautiful and marvelous plan.