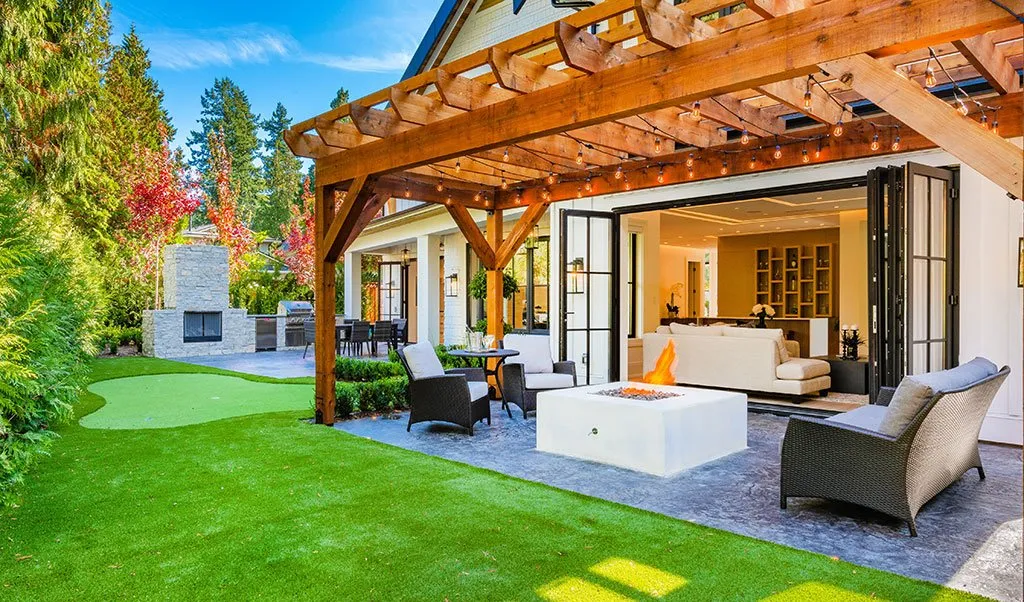 Backyard Design Company Agoura Hills
A lot goes on in our homes but, a lot more goes on in backyards and the exterior outstretch that surrounds our homes. A Backyard Design Agoura Hills project can make or break a lot of things about your home. This space can mean a lot of different things from an external point of view depending on how you present it. It can become a very valuable space for several different activities or a dead wasteland. The choice is yours.
The line between valueless and invaluable comes into question when you value your backyard or exterior space. It is an important part of your home. That is why the rich and wealthy have the most lavish backyards and exterior designs. Both their landscape and hardscape are always in pristine condition.
Do you want to make the jump from having a shitty backyard to having a refined and lavish space around your home? Your search is over. Pure Builders is the ideal builder for all your exterior pursuits. We are not only responsible for curating the best interior remodels, but we are also known for designing some of the most stunning backyard landscapes and hardscapes in Agoura Hills.
Backyard Design Contractor Agoura Hills
We can easily take your backyard from blah to breathtaking in the shortest possible time. With a team of designers and landscape experts constantly working to stay above the 1%. We can create home exteriors that tell the exact story you want it to tell.
Speaking of roles, we help you design a backyard that caters to your kids, with landscapes and hardscapes mirroring playfulness and leisure. We can provide you with a party backyard complete with your personalized outdoor kitchen, grill and barbeque spot. Or, do you prefer to have that swimming pool backyard with relaxation spots? A place where you can let off some steam? we got you covered. Whatever your decision is we would follow through with relentless optimism until we achieve it.
This is what we do at Pure Builders Inc, we take the boundaries of remodeling and construction further through constant innovation. Our designs are thoughtful and meaningful all carrying a spark of our creativity.
General Contractor Agoura Hills
With our special touch, your backyard will be the place to be. You can take all your special indoor activities outdoors for a renewed and refreshing experience.
Our robust team and years of experience have equipped us with the tools, tricks, and hacks needed to pull off the most challenging backyard remodel in Agoura Hills. We can't go wrong with the experienced contractors, architects, designers, and builders we have at our disposal.
Backyard Design Agoura Hills
So, take a shot at giving yourself the backyard your need. The backyard with all the personalized treats and functionality your desire. Reach out to our contractor in Agoura Hills to take your project live immediately. Or give us a call to set an appointment.
Take the first step in giving yourself the life you deserve by employing the most renowned contractor for your Backyard Design Agoura Hills. Get a free estimate today.