Are you dreaming of a kitchen that reflects your style and functionality needs? Pure Builders Inc is your trusted partner for Kitchen Remodeling in Oak Park. We understand that your kitchen is the heart of your home, and we're here to turn your vision into reality. Whether you want a complete overhaul or a small kitchen remodel, we've got you covered.
Pure Builders Inc's Kitchen Remodeling in Oak Park
Transforming your kitchen is an exciting journey that starts with a vision. Pure Builders Inc is passionate about helping you bring that vision to life. Our kitchen remodeling services encompass every facet of this transformation, ensuring that your dream kitchen becomes a reality. From the initial design and planning to the meticulous installation of cabinets, countertops, appliances, and more, we are dedicated to crafting a kitchen that reflects your unique style and meets your functional needs. Explore the details of our comprehensive services and discover why Pure Builders Inc is your trusted partner for Kitchen Remodeling in Oak Park.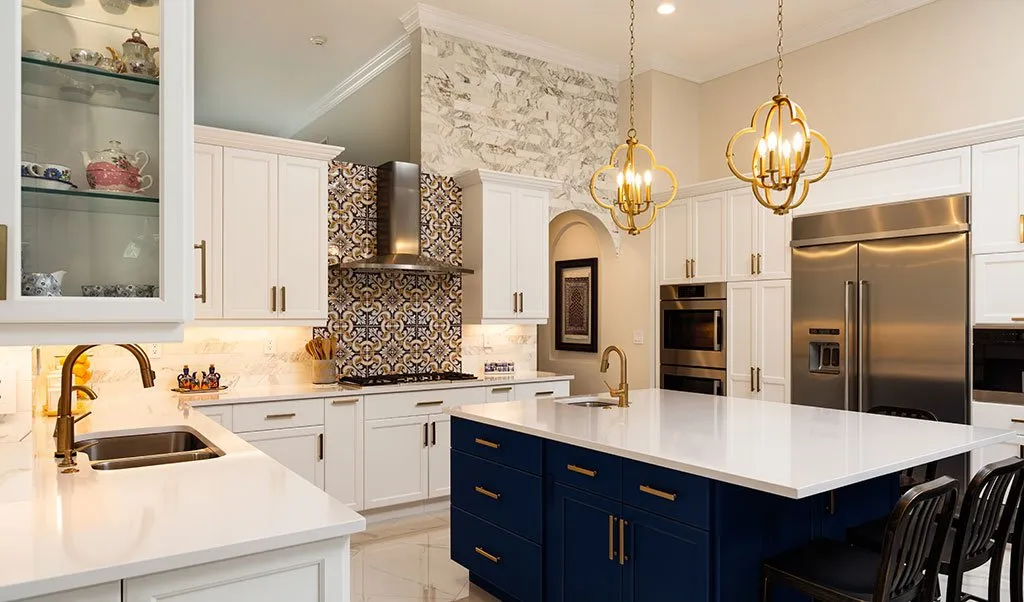 Kitchen Design and Planning
We optimize your kitchen's layout to maximize space and efficiency. You can choose from a wide range of high-quality materials for countertops, cabinets, and more.
Cabinet Installation and Refacing
Our skilled team ensures the precise installation of new cabinets, giving your kitchen a fresh look. If you love your existing cabinets, we can reface them to update their appearance and functionality.
Select from various countertop materials, such as granite, quartz, or marble, and our experts will ensure a flawless installation.
Upgrade your kitchen with state-of-the-art appliances for convenience and style. Our technicians handle appliance installation with precision, ensuring they work seamlessly.
Sink and Faucet Installation
Explore a wide range of sink and faucet options to enhance both aesthetics and functionality. We guarantee leak-free installation for your peace of mind.
Choose from hardwood, tile, or laminate flooring to match your kitchen's look and feel. Our skilled craftsmen ensure a smooth and durable floor installation.
Create the perfect atmosphere with innovative lighting solutions, and we can install energy-efficient lighting to save you money in the long run.
Painting and Wall Finishing
Get professional advice on selecting the right colors for your kitchen, and our painters provide a flawless finish for a polished look.
Electrical and Plumbing Work
We ensure all electrical work is up to code and meets safety standards. Our plumbers handle all plumbing tasks with precision and care.
Install a kitchen island for additional workspace and storage. We can incorporate seating options for a multifunctional island.
Seamlessly integrate smart home technology into your kitchen for added convenience. Control appliances, lighting, and more from your smartphone.
Even in small kitchens, we can optimize space and make it functional and stylish. Our small kitchen remodels are cost-effective without compromising on quality.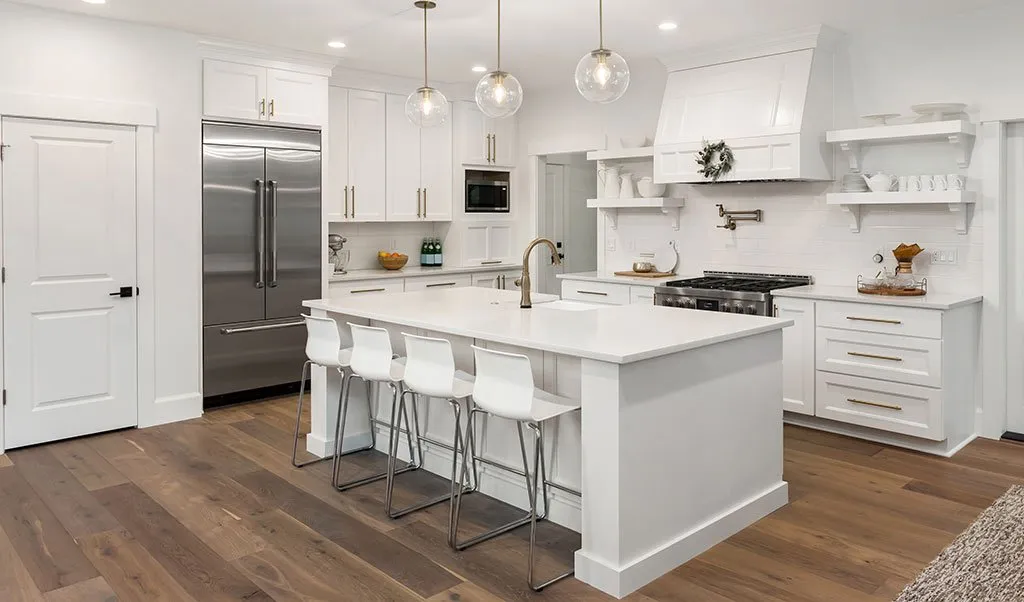 Why Choose Pure Builders Inc for Kitchen Remodeling Services
Your kitchen is not just a functional space; it's where cherished memories are created and flavors come to life. Pure Builders Inc understands the significance of this transformation, and that's why we stand out as the premier choice for kitchen remodeling services in Oak Park. Let's check out the compelling reasons why you should choose Pure Builders Inc.
Award Winning Residential Design-Build Firm
Choose Pure Builder Inc's Stunning Kitchen Remodeling Services
Incorporating the latest trends and innovative design concepts, Pure Builders Inc's expert remodelers can transform your kitchen into a space that reflects your personality and lifestyle. Whether you're looking to update your cabinetry, and countertops, or create an open-concept kitchen, we've got you covered. Ready to embark on your kitchen remodeling journey in Oak Park, CA? Contact Pure Builders Inc today at (888) 240-5955. Elevate your living experience with our exceptional kitchen remodeling services. Your stunning Oak Park kitchen is just a call away!
DESIGNING YOUR DREAM KITCHEN
Frequently Asked Questions
How long does a kitchen remodel typically take?
The duration depends on the scope of the project, but we provide clear timelines during project planning.
Can I make changes to the design during the project?
We understand that plans can evolve, and we're flexible to accommodate reasonable changes.
Are your kitchen remodeling services insured?
Yes, we are fully insured to give you peace of mind throughout the project.
What is the first step to get started with Pure Builders Inc?
Contact us for a consultation, and we'll guide you through the initial steps of your kitchen remodeling journey.
Do I need permits for my kitchen remodeling project in Oak Park?
Yes, you may need permits for your kitchen remodel in Oak Park. The requirements vary based on the nature of your project. It's crucial to consult with a local contractor like Pure Builders Inc to ensure compliance with all necessary regulations.