Complete Remodeling Service in Calabasas, CA
Pure Builders Inc in Calabasas, CA, is your trusted partner for comprehensive remodeling services in the beautiful city of Calabasas, California. With a proven track record of transforming homes into stunning spaces, we take pride in delivering exceptional craftsmanship and customer satisfaction. Whether you're envisioning a modern kitchen, a luxurious bathroom, or a complete home makeover, our expert team is dedicated to turning your dreams into reality.
From the first sketch to the final coat of paint, we approach each project with an unwavering commitment to exceptional craftsmanship. Our artisans, skilled in their respective trades, pour their expertise and passion into every facet of the project. Customer satisfaction isn't just a goal; it's a promise we uphold with every nail we drive, every tile we lay, and every fixture we install. Your satisfaction is the true measure of our success.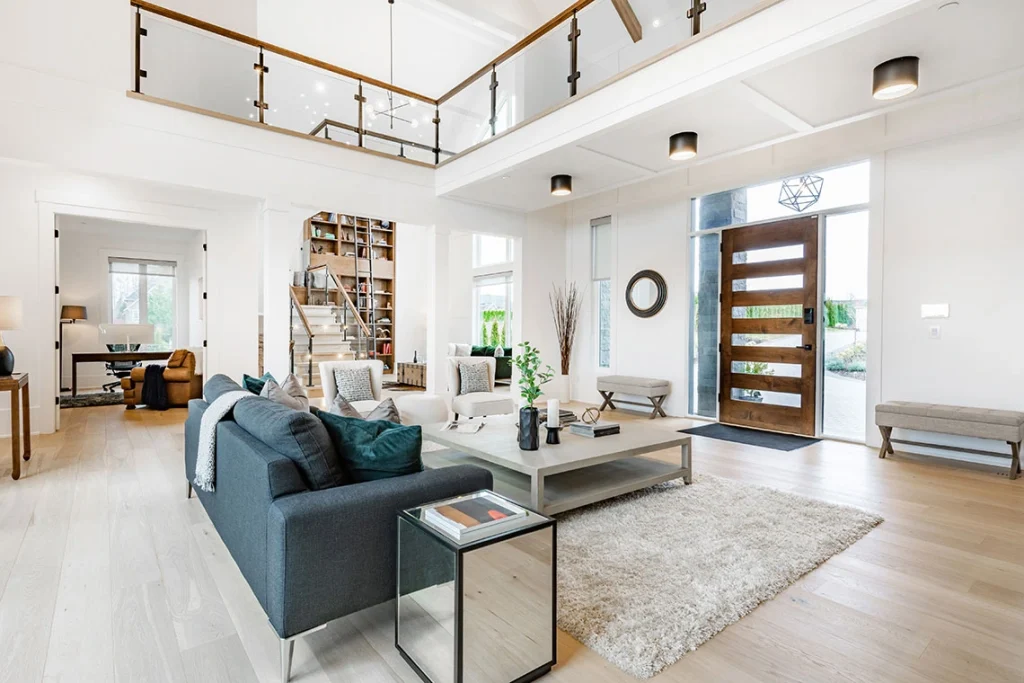 Elevate Every Corner of Your Home
The Art of Complete Remodeling
Where Craftsmanship Meets Passion
Benefits of Choosing Pure Builders Inc
Your Satisfaction, Our True Measure of Success
Award Winning Residential Design-Build Firm
The First Step to Your Dream Home
Frequently Asked Questions
What types of remodeling services do you offer?
At Pure Builders Inc, we offer a wide range of remodeling services, including kitchen remodeling, bathroom renovation, and whole home transformation. Whether you're looking to update a specific room or undergo a complete home makeover, our expert team is equipped to bring your vision to life.
How can I get started with a remodeling project?
Getting started is easy! Simply contact us to schedule an initial consultation. Our team will meet with you to discuss your vision, preferences, and budget. From there, we'll work collaboratively to create a plan that aligns with your goals.
What sets Pure Builders Inc apart from other remodeling companies?
Pure Builders Inc distinguishes itself through its unwavering commitment to exceptional craftsmanship and customer satisfaction. Our team of skilled artisans and designers bring expertise and passion to every project, ensuring that the final result exceeds expectations.
Can I see examples of your previous work?
Certainly! We invite you to explore our portfolio to view a selection of our completed projects. These examples showcase our dedication to quality and attention to detail.
How long does a typical remodeling project take?
The timeline for a remodeling project can vary depending on the scope and complexity of the work. During the initial consultation, we will provide you with a projected timeline based on the specific details of your project.
Are your services limited to residential properties?
While our expertise primarily lies in residential remodeling, we also have experience with light commercial projects. If you have a commercial space in need of renovation, feel free to contact us to discuss your specific needs.
Do you assist with material selection?
Absolutely! Our team will guide you through the material selection process, helping you choose the finest options that align with your design preferences and budget. We ensure that the materials used in your project are of the highest quality.
How do I request a quote for a remodeling project?
To request a quote, simply reach out to us and provide details about your project. We'll schedule a consultation to discuss your vision and provide you with a detailed quote that outlines the scope of work and associated costs.
Do you offer financing options for remodeling projects?
Yes, we do offer financing options for qualified clients. During the initial consultation, we can discuss the available financing options and help you choose a plan that fits your budget.
What areas do you serve in addition to Calabasas, CA?
While our primary focus is on serving the residents of Calabasas, CA, we also extend our services to surrounding areas. If you're located in a nearby community, feel free to contact us to inquire about our availability in your area.