Backyard Remodeling Service in Calabasas, CA
Is your backyard in need of a stunning makeover? Our Backyard Remodeling services are tailored to transform your outdoor space into a haven of comfort and entertainment. From neglected yards to unrealized outdoor dreams, we're here to bring your vision to life. The team at Pure Builders Inc is dedicated to turning your backyard into a place of relaxation, social gatherings, and aesthetic beauty. Whether you dream of a cozy outdoor retreat, an entertainment paradise, or a beautiful garden oasis, we have the expertise to make it a reality.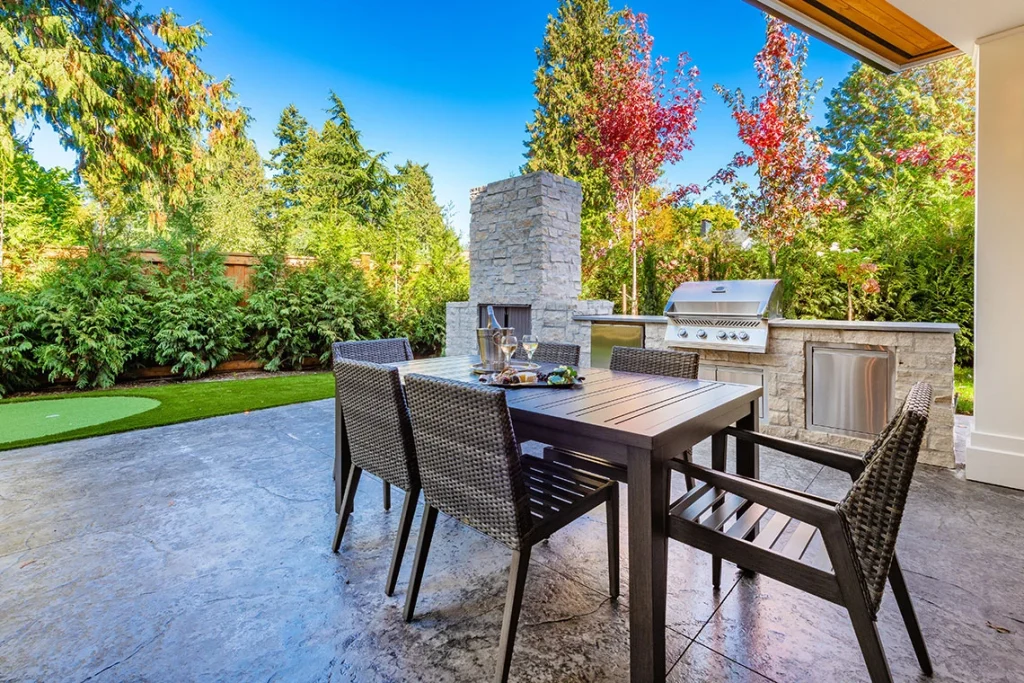 Elevate Your Outdoors with Backyard Remodeling
Transforming your backyard through professional remodeling can unlock a world of possibilities and enhance your outdoor living experience.
Here are some reasons why you might consider our Backyard Remodeling service:
Your backyard can be a canvas for your creativity. Whether you envision a lush garden retreat, a modern entertainment space, or a tranquil oasis, our experts can turn your dreams into reality.
Professional backyard remodeling optimizes your available space, making it more functional and visually appealing. We help you make the most of every square foot.
Entertainment and Relaxation
Whether you desire a cozy fire pit area for chilly nights or a lavish poolside paradise for warm days, we create spaces for both relaxation and entertainment.
A well-designed and professionally remodeled backyard can significantly increase the value of your property, making it a smart investment.
We work closely with you to incorporate your preferences and style into the design. Your backyard will be a reflection of your taste and lifestyle.
Our experienced team ensures that the remodeling process is efficient and that the materials used are of the highest quality.
If eco-friendliness is a priority, we can integrate sustainable and environmentally conscious features into your backyard design.
We handle all the necessary permits and ensure that your backyard remodel complies with local regulations and codes.
Our project management expertise ensures that your backyard remodeling project stays on track, and on time.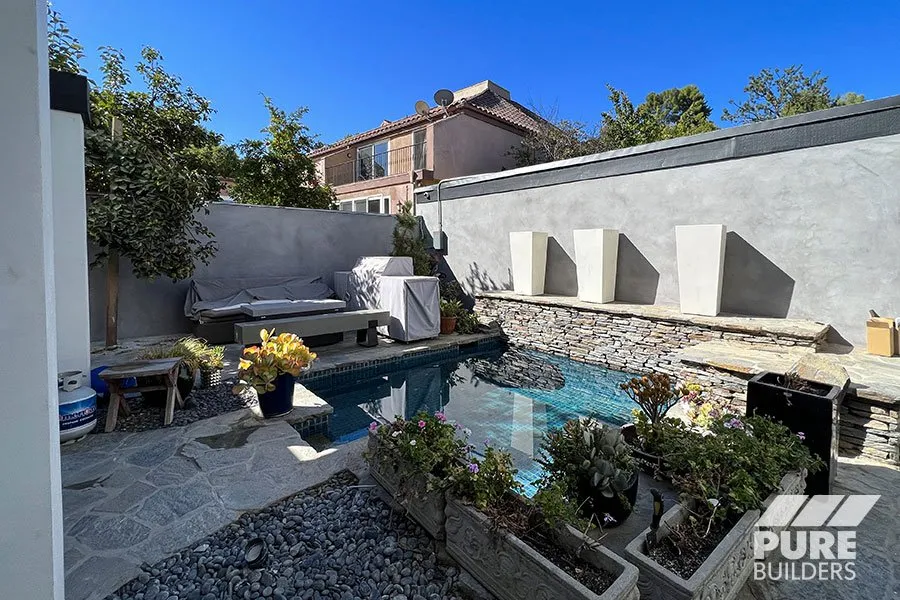 Your Dream Backyard Awaits
Your Backyard Remodeling Journey Starts Here
Our expert team is dedicated to transforming your backyard vision into reality, seamlessly integrating innovation, functionality, and aesthetics. Whether it's a small outdoor space or a sprawling garden, we breathe new life into every corner, ensuring a harmonious blend of design and practicality. Get ready to embark on a journey of unparalleled transformation with our comprehensive backyard remodeling solutions:
Elevate Your Outdoor Lifestyle
Our Backyard Remodeling Process Exceeds Expectations
We take pride in providing backyard remodeling services that bring your vision to life.
Our streamlined process ensures a smooth journey from concept to the stunning finished result:
Award Winning Residential Design-Build Firm
Discover Pure Builders Inc's Backyard Remodeling
Transform your backyard into a haven of relaxation and entertainment. Contact Pure Builders Inc at (888) 240-5955 to embark on a backyard remodeling journey that will redefine elegance and comfort.
Your Complete Guide to Backyard Remodeling
Frequently Asked Questions
Can I continue using parts of my backyard during the remodeling, such as the patio?
We plan the backyard remodeling process to cause as little disruption as possible to your daily life. Depending on the project, we often create temporary workarounds to allow you to use essential areas.
What if I want to make changes to the design after the project has started?
We understand that adjustments may be needed. Our team will assess the feasibility of changes, discuss the impact on the timeline, and proceed with your approval.
How do I know the cost won't suddenly increase during the remodeling process?
Pure Builders Inc is known for its transparent approach. We provide detailed cost breakdowns and project scopes upfront, minimizing the likelihood of sudden cost increases and ensuring financial clarity.
What happens if there are unexpected issues or changes needed during the remodeling?
We are experienced in handling unforeseen challenges and will communicate with you promptly, presenting solutions and discussing any necessary adjustments.
How can I be involved in the decision-making process during the remodel?
Pure Builders Inc encourages client involvement and values your input. We schedule regular meetings to discuss design choices, material selection, and any decisions needed to ensure the project aligns with your vision.
What is the estimated timeline for completing a typical backyard remodeling project?
The timeline varies based on the complexity and scale of the project. We strive to provide a realistic timeline during the planning phase, ensuring a smooth and efficient remodeling process.
How do I get an estimate for my backyard remodeling project?
Contact Pure Builders Inc to schedule a consultation. Our team will assess your needs, discuss your ideas, and provide a detailed estimate outlining the costs involved in your remodeling project.
Are the materials used by Pure Builders Inc of high quality?
Yes, we source top-notch materials to ensure a lasting and impressive outcome. We have established partnerships with reputable suppliers, ensuring the best materials for your backyard remodeling project.
Can I customize the design of my backyard remodeling project with Pure Builders Inc?
Absolutely! Pure Builders Inc understands the importance of personalization. We collaborate closely with clients to capture their vision and preferences, creating tailored designs that reflect individual tastes and lifestyles.
Can I see examples of Pure Builders Inc's previous backyard remodeling projects?
Certainly, Visit the project section of our website to see our portfolio. Here is a link:
https://purebuildersinc.com/project/